The Vatelot-Rampal Project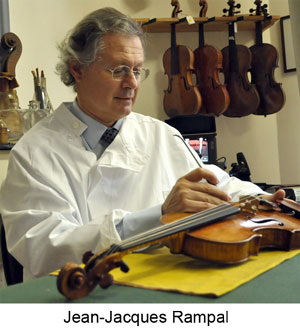 Would you like to obtain an indisputable written certification and assessment for your instrument, issued by one of the world's foremost authorities?.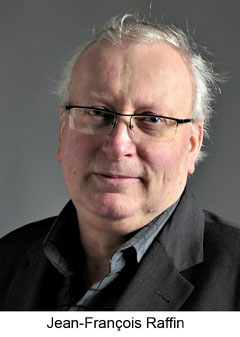 Would you like real protection in a ruthless violin market against exploitation by self-seeking "experts" and auctioneers, confident that your instrument's true attribution and value are secure?
In a rare opportunity for our string players a high-powered team of five of the world's foremost violin experts from France are planning to visit South Africa in January 2018. Jean-Jacques Rampal is Director of the Paris-based Maison Vatelot Rampal and along with his colleague, Jean-François Raffin – who is the arguably the world's foremost bow expert – will lead a team of five of France's leading experts to various centres in the country.
It is accepted throughout the violin world that certifications by Mr Rampal and Mr Raffin are virtually bulletproof and beyond dispute. Mr Rampal is one of the world's supreme authorities on violins and qualified to certify the most valuable instruments. Likewise Jean-François Raffin is considered internationally as the leading expert on bows of the violin family - his certifications and assessments are incontestable.
These two experts will be accompanied by Jonathan Marolle, Yannick Lecanu and Sylvain Bigot. Marolle is the master craftsman at the Vatelot-Rampal studio in Paris and also undertakes the majority of evaluations for the regular international violin auctions in Vichy. Yannick Lecanu and Sylvain Bigot are foremost French violin and bow authorities, both being appointed as expert witnesses to the High Courts in Douai and Lyon respectively.
Those who make use of this opportunity would be guaranteed a fair and accurate assessment in writing which would stand up to any scrutiny.
For this project Mr Rampal and his associates gave the assurance that no efforts would be entertained to remove instruments from South Africa.
Fee structure:
The cost of a written value assessment would be 3% of the value of the instrument. In the case of a certification of authenticity the price is 5% of the value of the item, but then the certification will include a free evaluation. For more basic instruments a flat-rate once-off fee will apply to all, in this case €100, irrespective of the origin or quality of the instrument.
Contact:
Anyone wishing to meet either Mr Rampal or Mr Raffin or another member of this team during their proposed visit early next year with the objective of obtaining documentation for their instruments and bows, is invited to fill out these fields below.
For the full press release, click here.