It was the natural consequence of a childhood and youth spent in involvement in violin playing and youth orchestras that Johan Grobbelaar would eventually study music. He completed his violin studies under Professor Walter Mony in Johannesburg. Immediately upon graduating from the University of Pretoria with B. Mus (Hons.) in Composition and Violin, he was appointed to the SABC's Serious Music Department as Producer and Studio Director in 1975.

The 10 years following 1975 saw him move from Music Production for the SABC National Radio Network, to Television Production - initially as a Current Affairs Producer for SABC TV's English Channel, where he produced and directed "Midweek", "Special Edition" and "Police File". In this position he also directed television productions in the Far East, in South America and in Europe.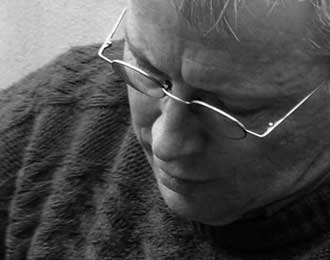 Johan then returned to Music and directed many other programmes for the SABC TV's Serious Music Production Department. As Studio Producer, he produced television productions with some of the world's great musicians, such as Ruggiero Ricci, Salvatore Accardo, Pierre Fournier, Mischa Maisky, Franco Gulli, James Galway, Joseph Swensen, Edith Peinemann and many others. The mainstay of his work, however, was directing the majority of the recordings in studio of the National Symphony Orchestra of the SABC, along with a large number of Music Documentary and Educational programmes for the national television broadcaster.

Leaving the SABC in 1984, after 10 years, Johan moved to France and settled in Paris, which was home for the next 10 years. While always maintaining his skill as violinist, it was particularly in Paris that he became interested in violins and violin construction, becoming a regular visitor to the many violin making workshops in Rue de Rome – Paris' centre for Lutherie. There he befriended many of the violin makers and bow makers. His long discussions with them about their craft made those years an invaluable educative period as far as stringed instruments are concerned. In 1991 he became a French citizen and continued working mostly as freelance Researcher and Writer for INA (the French National Audiovisual Institute) and for a leading British Producer in London, throughout focusing mainly on General Interest Documentaries and Music Educational Programmes.

Johan returned to South Africa in 1994 to take up a position as Lecturer in the Department of French at the University of Zululand. After four years of lecturing French, he decided to return to music and found work as violinist in the KZN Philharmonic Orchestra in Durban. Three months later he was appointed as Manager for the same orchestra – a position he held for the next two years. After a period of time working as a consultant in Orchestra Management and Music Education, he now deals with violins and related instruments and bows on a full-time basis, traveling regularly to Italy and France. Johan has built up privileged relations with some of the world's leading violin authorities in Italy, France, London and New York.

______________________________________________________________________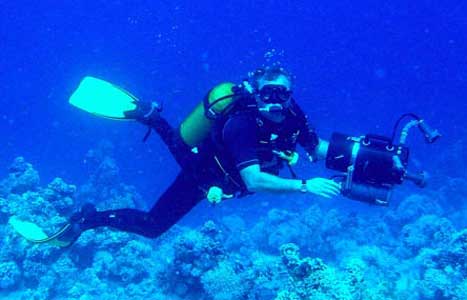 Apart from his work in the music world, Johan is also considered as one of South Africa's foremost underwater videographers, specializing in filming fish species, sharks and the wrecks of the East African coast and Red Sea. His video work has appeared on Discovery Channel and on Nat Geo Wild. His 60-minute documentary Oceanos–Deep Quest received more than 70 screenings on PBS in the USA and covers the first successful deep-diving expedition to the wreck of the passenger liner, Oceanos, which sank in 1991. For several years he lectured part-time in Theory of Television Production 4 (Marine Videography) at the Durban University of Technology's Department of Video Technology. He is also featured in the National Geographic documentary Caught in the Act (part 5). Underwater material of his was included in a National Geographic series entitled Monsters of the Deep. His work as underwater documentary producer is done under the name of John du Plessis - the name he legally assumed when becoming a naturalized French citizen in 1991.

back to top